Friends of Oakwood
At Oakwood School we believe that parent/carer involvement should be an active, enjoyable experience and that your child should gain access to a wide range of educational and social experiences planned to allow maximum independence. We provide a happy, secure, stimulating, caring environment and play an active role in our local community.

The main PSA contacts are: Mrs Kay Mills, Mrs Janice Smith, Mrs Vicki Parry, Mrs Sara Meredith and Mrs Debbie Newey.

We can be contacted through the school office.
Minutes of last meeting
Click here to view the minutes of the last meeting on 13th September 2018
LATEST NEWS
We have decided to rotate meeting days and times to enable more people to attend. The next meeting is on Wednesday 17th October 2018 at 2pm.
We are hoping to work with the School Council on making decisions on future projects and to give their views on what they would like to do.
Macmillan Coffee Morning
We had a lovely coffee morning and have raised over £220. Thank you to everyone who, baked, donated and purchased cake. The money is still coming in so we will update you on the final figure shortly.
Thomas Walkathon
Thank you to all the parents for getting sponsorship for your children to take part in the Thomas Walkathon. They have had a lovely time outside and the weather has been beautiful. We will let you know the amount raised very soon!
Money Raised Last Year
At the Christmas Fayre, we raised £1000

At the Easter Raffle we raised £205

The collection pot/Oakwood Bear sale £28

A parent donation of £25

A parent donation of £100

Sports Day raffle & refreshments £215
Total raised last academic year is £1,572
UPCOMING EVENTS
Christmas Fayre
Our Christmas Fayre this year will take place on Wednesday 28th November 2018 at 5pm - 7pm. We will be holding a couple of non-uniform days to raise donations for the stalls at the Christmas Fayre. More details to follow.
Bhangra Dancing
We are looking into funding Bhangra dance sessions for all of the children in school. We are in the process of getting quotes. This is so much fun and a great way to exercise.
Every time you donate or purchase raffle tickets, you are helping to enrich your child's experience at school. Thank you all!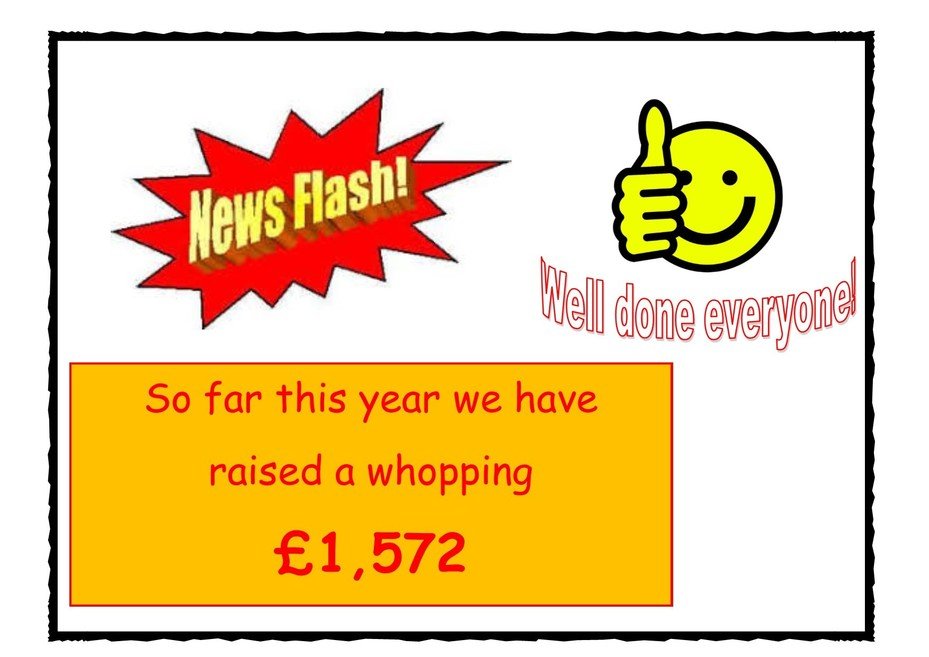 | | |
| --- | --- |
| How we raise money | How we spend money |