Our Curriculum
Our wonderful children have different needs, learning styles, strengths and challenges and as such we have built our curriculum around their needs to encourage and give them the opportunities to be the best they can be. Our curriculum is different, not differentiated to meet the needs of our children.
Curriculum Intent
What is education for?
Preparing for the next stage in life​

Preparing for independence​

Preparing for a better quality of life​

Preparing for further opportunities​

Preparing for adulthood ​
Our objectives are to:
Enable children to be the best that they can be through better communication, greater independence and quality participation in the wider world.​
Increase opportunities for high quality CPD thus improving outcomes for children
Curriculum Design & Implementation
The basis for our curriculum design:
Knowing our children​

What's important for them and their family?​

Where they are now?​

What are the next steps?​

​
Our curriculum offers each and every child their own individual curriculum pathway: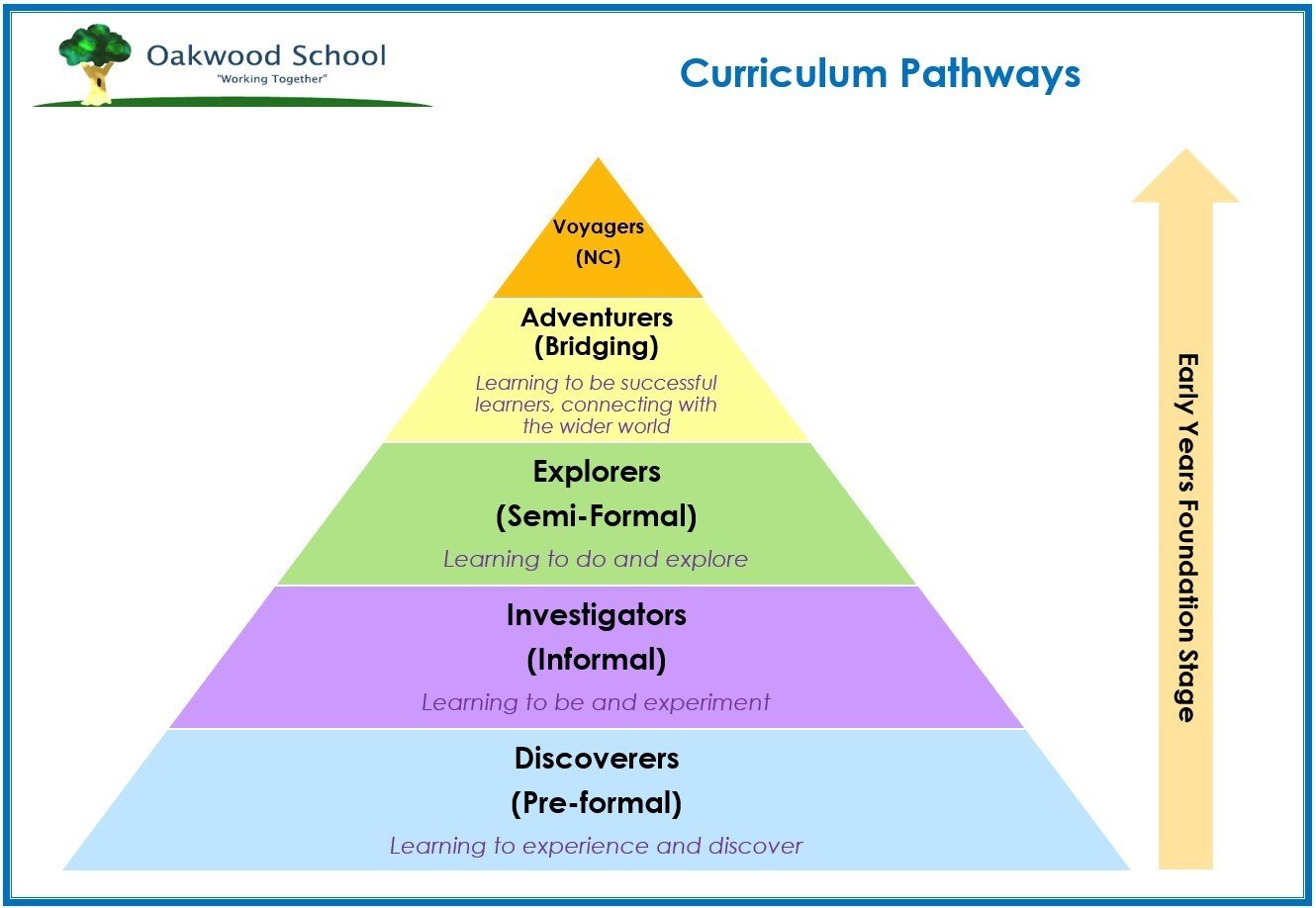 Curriculum Pathways
For the past three years, we have been working with Equals to develop our curriculum - https://equals.co.uk/
We have four key elements to our curriculum: Personal, Social & Emotional Development, Communication & Language, Problem Solving and Creativity & Physical Development, which are building blocks towards to National Curriculum. These are represented in our curriculum wheel: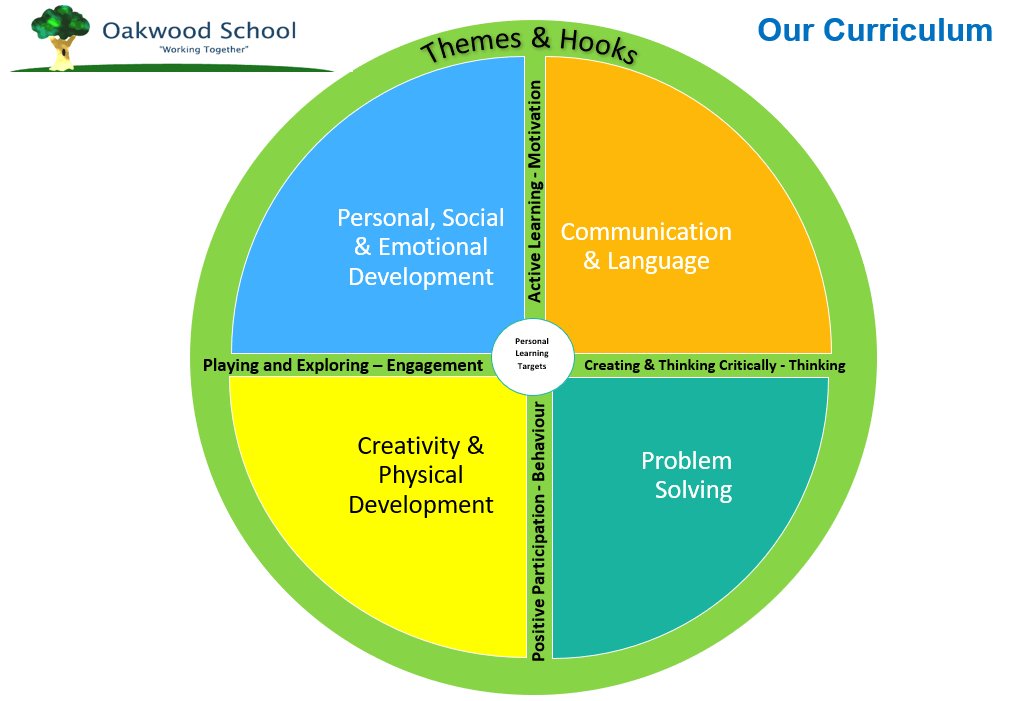 Our four key areas of learning development are driven by each child's Personal Learning Targets (PLT's) that are the starting point to how our children access our curriculum. Targets are co-produced between home, school and outside agencies to build a picture of where the individual child is now and their next steps.
Click on the curriculum areas below to find out more:
Curriculum Overviews
We use stories, songs, rhymes, our children's special interests and real-life experiences such as important celebrations and our Pupil Leadership topics as valuable 'hooks' to motivate and engage our children to enable maximum progress.
Curriculum Impact
Assessment at Oawkood will follow a child's indivudual curriculum pathway and will build on a child's previous acheivments as opposed to measuring their progress based on external criteria and standards. ​Individual Personal Learning Targets (PLT's) places the child at the centre of planning and will be based on communication, independence and areas that will support children's development into the future. Please see our assessment page for more details.